11 Gen

Comunicazione interna e discriminazione sul posto di lavoro

A cura di Filippo Faldon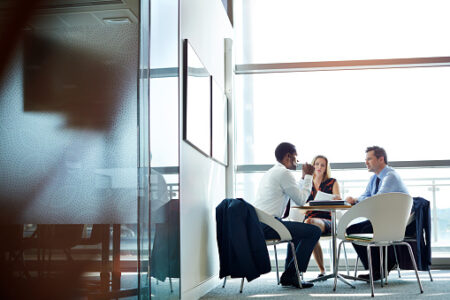 Come si legge nell'articolo di Yeunaje Lee , Jo-Yun Queenie Li & Wan-Hsiu Sunny Tsai (2021): The Role of Strategic Internal Communication in Workplace Discrimination: A Perspective of Racial Minority Employees, International Journal of Strategic Communication, la caratteristica chiave di una comunicazione interna impegnata nella lotta contro la discriminazione è la trasparenza.
Questo perché il sistema di comunicazione interno gioca un ruolo chiave nella formazione del clima aziendale, quindi se si basa su fiducia, ascolto e reciprocità i dipendenti appartenenti a minoranze etniche saranno più inclini a sentirsi trattati in maniera equa quando si tratta di retribuzione e opportunità di crescita professionale.
Nel pratico ci viene suggerito dalle autrici come sia essenziale rendere accessibili a tutti i criteri di promozione, e coinvolgere gli stessi dipendenti nel processo di valutazione del loro operato.
Per l'organizzazione tutto ciò significa anche disporsi ad un ascolto sempre più sostanziale, aprendosi nei confronti delle critiche in un'ottica di ammissione dei propri errori e di riparazione degli stessi, in un'ottica comunicativa in progress e naturalmente calibrata sul medio-lungo periodo.
L'intento sopra auspicato comporta l'implementazione di un sistema organizzativo a 360° che aggreghi, in termini di apporto, attuazione e misurazione tutte le aree dell'organizzazione.
Queste pratiche fanno si che le minoranze etniche all'interno dell'organizzazione non soffrano la discriminazione detta "experienced" ovvero quella che colpisce il loro ruolo all'interno del gruppo azienda.
Per approfondimenti: https://www.tandfonline.com/doi/full/10.1080/1553118X.2020.1855591