10 Set

La scelta di Comm To Action da Textures #37: Bias Cognitivi

a cura di Daniela Rodighiero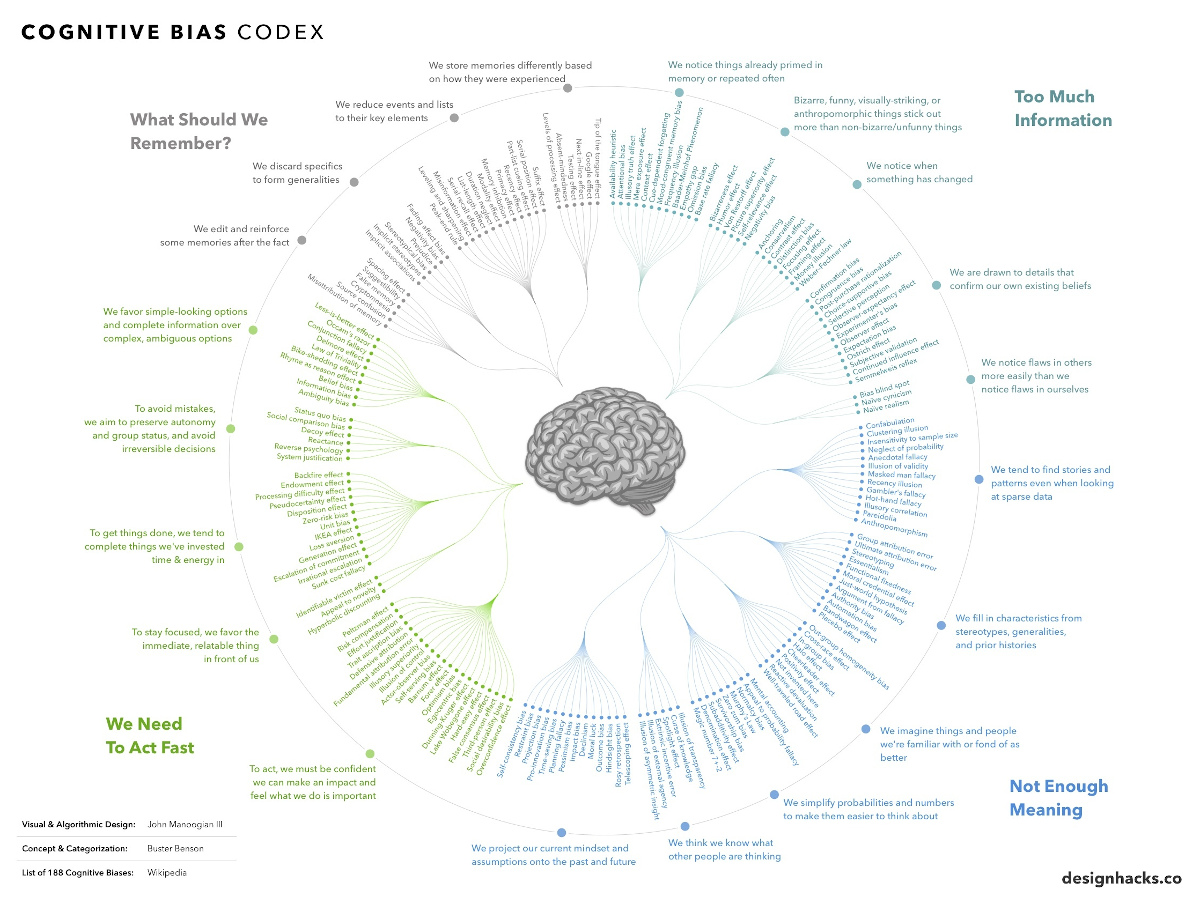 Comm To Action ha selezionato da Textures #37:
Il cervello umano è capace di cose incredibili, ma a volte è anche estremamente imperfetto. La scienza ha dimostrato che per semplificare la nostra quotidianità tendiamo a commettere alcuni errori mentali, chiamati "bias cognitivi", che possono influenzare sia il nostro pensiero che le nostre azioni. Questi pregiudizi possono portarci a estrapolare informazioni da fonti sbagliate, a cercare di confermare le convinzioni esistenti o a non ricordare gli eventi nel modo in cui sono realmente accaduti. Tali pregiudizi cognitivi possono anche avere un profondo effetto sui nostri sforzi, investimenti e sulla vita in generale. Per questo motivo, DesignHacks.co ha creato un'infografica particolarmente utile che mostra e raggruppa ciascuno dei 188 bias esistenti.
Per approfondire: Every Single Cognitive Bias in One Infographic